About Us
A Family Tradition
Since first opening our doors in 1979, Lensgraf Chiropractic Clinic has been proudly serving the Green Hills community for over four decades, bringing chiropractic care to people of all ages from newborns to super seniors."
Our goal isn't just to bring you out of pain, but to ensure that your nervous system is working properly in order to help you live your best life. When you step foot into our historical, home-like practice, you'll immediately feel like part of our family.

The Lensgraf Chiropractic Clinic Difference
At Lensgraf Chiropractic Clinic, chiropractic is a distinct health care profession that focuses on prevention as well as the maintenance of wellness through good spinal health and alignment, as well as a nutritious diet, adequate rest, clean air and water, staying active and the alleviation of stressful living. We study problems of health and disease from a structural point of view with special consideration given to spinal mechanics and neurological relations.
Taking everything into consideration, the Lensgraf Chiropractic Clinic team works to fully identify the disturbances in your body in order to put you on a path to wellness.
Success Stories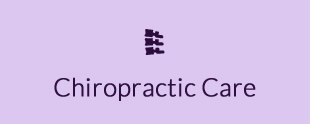 In our more than forty years of practice, we've certainly seen our fair share of success stories—some which have seemed just short of a miracle! We've seen patients overcome everything from frequent migraine headaches to female patients having trouble conceiving that were able to after a series of adjustments.
But most importantly, we've seen patients understand the benefits of chiropractic and make the connection between maintaining a healthy lifestyle and getting adjusted.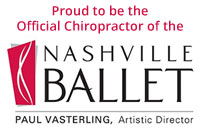 Community Involvement
Lensgraf Chiropractic Clinic is proud to be the official chiropractor of the Nashville Ballet since 2018.
Book Your Appointment
We can't wait to help you and your family feel better and live well through chiropractic care. To schedule your courtesy consultation, contact our practice today to book an appointment.
---
About Lensgraf Chiropractic Clinic | (615) 383-5575